Top Reasons Why Colocation Services Are Good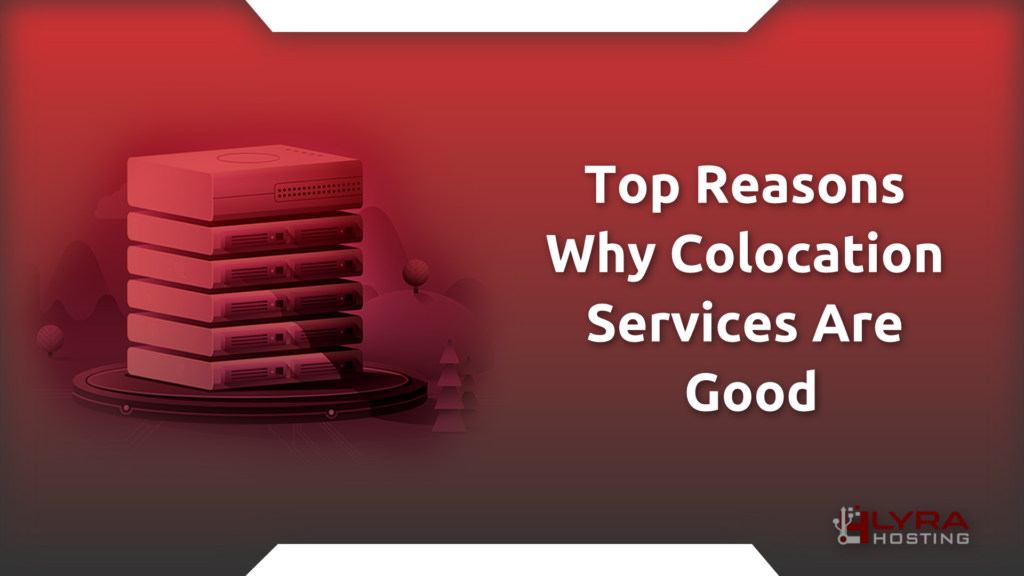 ---
Introduction
Colocation services often include the provision of space for servers and database servers that complies with a specified size and a set of specifications, and this service is frequently included. It's feasible that companies will demand a large number of servers to maintain a decent level of productivity across all of their software platforms. Keep reading to learn more about the benefits of using Colocation facilities to arrive at an informed decision on whether or not this is something that would be useful to your company.
Colocation of servers is a service provided by a web hosting company for housing servers owned by an organization or an individual. Colocation of servers may be beneficial for businesses and individuals alike. This service involves supplying a physical location, energy, security, an appropriate environment, appropriate network resources, and more. To phrase it another way, you will rent a space from us for your server, and in return, we will give you all of the required tools to install your server inside our data center.
How long will it be until a server is able to connect to the internet again?
Colocation, which gives IT companies the choice of providing on-site or off-site solutions, may make it simpler to manage the storage and services associated with information technology. When compared to other Colocation solutions, co-locating your data offers a number of significant benefits, such as lower prices, enhanced safety, up-to-date information technology (IT) equipment, the availability of backup power supply, and more. Co-locating your data also provides a number of other advantages.
Colocation services allow companies to store their servers and data in a secure setting inside the constraints of a data center. This enables companies to better focus on their core business. Compared to keeping their server in their private location, businesses enjoy more benefits when installing their server in a dedicated data center. This is because dedicated data centers are built specifically to house servers.
1. Increased Assurance and Improvements in Safety
Every data center that offers Colocation services has safety procedures that are quite severe inside their premises. These facilities have comprehensive security processes to ensure that only authorized visitors may physically access the servers. These methods guarantee that no unauthorized visitors will be present. Because of these measures, access to the servers is denied to anybody who is not permitted. In addition to this, data centers are outfitted with a wide array of network security measures. These measures provide them the ability to detect and prevent illegal access to their customers' systems.
The data centers that Lyra Hosting manages are outfitted with fully redundant power sources and backup generators, advanced fire suppression systems, redundant cooling systems, and the highest quality physical security measures currently available in their business. In addition, Lyra Hosting's infrastructure is PCI DSS certified and conforms to the stringent requirements of ISO 20000, 270001, and 9001. This demonstrates that you can place the whole of your trust in us about your servers.
2. Sources of Independent Power
The use of diesel generators, different electrical grids, dual standby power systems, and stringent maintenance processes contribute to the power redundancy that data centers provide their clients. In addition, data centers provide many power sources. The power plants that provide the Lyra Hosting facilities with energy are independent. We have on-site generators that can operate for up to three days on a single supply of fuel if many locations suffer power outages at the same time.
3. Reliability
Lyra Hosting can deliver the greatest possible degree of performance and reliability and a guarantee of uptime that is 99.99 percent since it only partners with data centers that have reached Tier 3 certification. Your Colocation will be connected to many networks owing to our network structure, which has been built to ensure that you will always have an internet connection. This was done so that you will never be without an internet connection.
Where are the servers for Lyra Hosting situated?
The Lyra Hosting servers are located in information technology facilities or data centers, both of which provide an environment specifically designed to accommodate the requirements for data storage that servers have. In addition, each of our data centers is staffed around the clock by an engineer who is available to help with the administration of your co-located servers and the resolution of any infrastructure problems that may affect those servers.