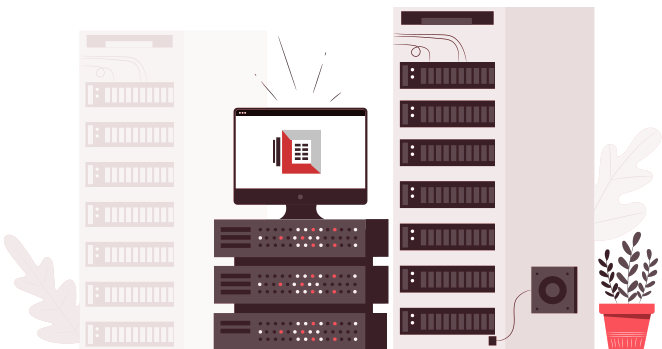 Lyrahosting is an offshore service provider
when there is information overload on the internet, the need for privacy is critical. This is especially true for businesses that have sensitive information on their websites and run the risk of DDoS attacks. This is where anonymous hosting and offshore servers play an important role. When you choose offshore web hosting, you can be assured of security related matters and privacy solutions. But when you choose Lyrahosting as you offshore web hosting partner, you receive differentiated services.

We have a wide range of clients from across continents who have made Lyrahosting their home for end to end, bespoke hosting solutions.

Language should not be hindrance to your hosting needs. We are therefore multilingual in our approach. Be it English, Hindi, Urdu or Italian feel free to get in touch with us and you will get all the support you seek.

We accept Bitcoin, altcoins, PerfectMoney, Paypal, Credit Card, Bank Transfer as our payment methods to make easy transactions with our clients.

The major advantage of offshore hosting is that despite the fact that you get all the advantages of local hosting, it is significantly lower in costs. Offshore server hosting thus has a high return on investment.

Nobody understands anonymous web hosting better than us. We have complete respect for your need for hosting privacy and will never reveal any information including domestic or foreign. All the information that you share through our platform is therefore completely safe.

Above everything else, we believe that every individual must have freedom of speech. Our mission is to provide each and every one of our clients the opportunity to publish their words freely without any censoring. Our services are thus specifically designed for those who need privacy and security.

Internet exchanges happen where the giant world spanning networks meet. Hundreds of networks peer at our datacenter. We provide bespoke hosting plans on high speed professional servers. All services come with a 99.9% up time. Thus, wherever you are located across Europe or America, you can connect to any corner of the world in a maximum of 29 minutes. If you need faster connection in any one area, just let us know and we will provide specific services in that area.

While we are providing high end technology services, we also know that the need of the hour is to keep our carbon footprint to a minimum. Our staff mostly works exclusively from remote locations to keep the use of energy at a minimum. As a result, we are also working towards less cars on the road. Not only do we end up reducing our carbon footprint in this manner, we are also increasing our productivity. With the many benefits of offshore hosting that we listed out with Lyrahosting, we can promise 100% satisfaction for all your hosting needs.
10+ million
Projects hosted