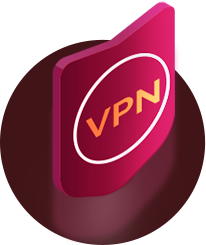 A VPN (virtual private network) service offers users a secure and encrypted tunnel for their online traffic. Third-parties, including ISPs and governments, can't see into the tunnel and learn what users are doing online. If you are looking for a reliable anonymous VPN, then you should consider Lyra VPN. Use our privacy VPN to protect your online traffic when using public Wi-Fi services, working on the road, or if you just want to stay anonymous when using the internet.
Lyra VPN operates an offshore VPN service to keep your data protected.
The term "offshore VPN" refers to any VPN service that isn't located and operated in the "Five Eyes" spy alliance. The "Five Eyes," also known as "FVEY," include the USA, UK, Australia, Canada, and New Zealand. The term refers to an intelligence alliance between the five countries—members of the alliance spy on their citizens for each other by taking advantage of data retention laws. VPN services located within one of those countries are bound to that country's data retention laws, meaning that they will still keep records of your online activity – no matter how much they promise not to. Those logs can be used to identify you even if you hide behind an "anonymous" VPN.
Get Started now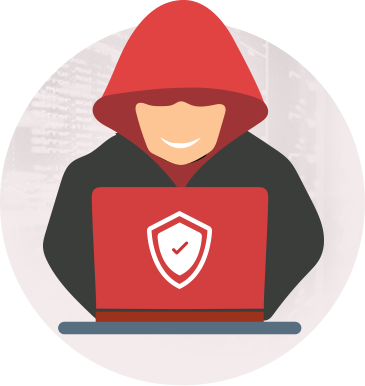 Choose Your VPN Plan
With LyraVPN, you'll have exclusive access to all the benefits of the strongest VPN in the industry.
Take a look to see which plan fits your needs:
Openvpn UDP/TCP, IKEv2, L2TP/IPsec, PPTP
P2P and torrents
Unlimited bandwidth
Fully encrypted
Openvpn UDP/TCP, IKEv2, L2TP/IPsec, PPTP
P2P and torrents
Unlimited bandwidth
Fully encrypted
Openvpn UDP/TCP, IKEv2, L2TP/IPsec, PPTP
P2P and torrents
Unlimited bandwidth
Fully encrypted
Not satisfied with the above packages?
With LyraVPN The plans multiply.
Do you need a VPN for a limited time? We are offering packages for every time period, even for just 3 days!
🔍 Discover all the packages!
Why Choose Lyra VPN?
There are several reasons to choose Lyra VPN no-log VPN. Here are some of the best;
Stay invisible online
Our VPN service allows you to quickly and easily change your IP address. Choose a fixed or shared IP to protect yourself online and ensure no one can follow your digital footprints.
Reliable connections
Lyra VPN offers one of the fastest VPN connections. One problem with using a VPN is that the connection is slower. We aim to mitigate the delay as much as possible, so you have fast and reliable access to the internet.
No limits
Lyra VPN won't place any limits on connection speed or bandwidth. We want you to surf as much as you like with our plans. We also don't limit how often you can change your IP, giving you total freedom and anonymity online.
Unlock the internet
Many websites are "geo-locked" and can't be accessed from some countries. Services like YouTube and Netflix make certain content available to particular regions. Governments and ISPs block websites for different reasons, such as promoting piracy. Using a VPN allows you to pass through any of these limitations and access any media service or website from around the world
Get Started now
Global network
We have servers located all across the world. You can connect to any website you want from just about any country you wish to.
No Logs Policy
We understand that users want privacy when they use a VPN. That's why we operate a no-logs policy for our servers. Our no-log policy is audited by independent auditors who can verify our claims. Many so-called no-log VPN providers still keep logs. We don't. .
Why Is a No Log VPN Important?
When you connect to the internet without a VPN, your online traffic passes through your ISP. The ISP can see everything you do online, and they can track your online behavior. They may even pass on that data to advertisers or the government or other third-parties.
When you use a VPN server to connect to the internet, your ISP can't see exactly what you are doing. However, the VPN provider can. That's why you need to know what kind of logs a VPN provider keeps. These logs detail information about what you do online and can include
What you do online and can include
Incoming and outgoing connections
When the connection was made and for how long
How much data was transferred
Usage logs of when users used VPN
Websites visited through the VPN
Files downloaded through the VPN
Software used, such as a web browser or VPN app
As you can tell, these logs can include a lot of personal information that can be used to identify and track you. VPN providers shouldn't collect these logs at all. Ensure you avoid any VPN provider that keeps records or has been found to lie about their no-log policy.
Many providers claim never to collect logs, but they still do. This is a real problem because, as mentioned before, these logs contain information that can be used to track and identify you. These VPNs aren't as private and secure as they claim to be – and using them comes with risks.
Avoid those risks by choosing a privacy-focused VPN provider like Lyra VPN.
Five Ways Lyra VPN Protects Your Privacy
We don't just talk the talk when it comes to privacy. Here are five ways that we actively
work to secure your anonymity online and protect you from prying eyes;
Our no-log policy
We don't store any usage logs at all. We never track connection timestamps, used bandwidth, session information, IP addresses, or any other kind of identifiable information. We store nothing, meaning that we can't share anything with other parties. Even if someone did ask us for information about you, we wouldn't have it. Even if someone did ask us for information about you, we wouldn't have it.
Independent auditors confirm our no-log policy
We aren't one of those VPN providers that claim to offer a no-log policy and then still keeps those logs. We invite other groups to test our policy for themselves and see that we maintain a no-logging system. These auditors agree that the description of our services is accurate and fair.
We are an offshore VPN
As mentioned before, we operate outside of EU and US jurisdictions. We don't operate from within one of the "Five Eyes," which is why we have no legal obligation to collect personal data. This is why we can offer such stringent privacy policies. We don't collect your data, we don't have to collect your data, and we like having things this way.
We take BitCoin payments
Add an extra layer of privacy to your policy by paying in Bitcoin or others cryptocurrencies. Cryptocurrency payments mean that no one can track you based on your payments. Even we won't know who you are!
We offer special features for further protection
We understand the need for extra protection, so we offer special features for those with sensitive information. Check out our special features and see what we can do for you.