Choose the best solution for you among our offshore services
Lyra Hosting offers a wide range of services to choose from.
All of our services can be purchased through Bitcoin & Altcoin, thus ensuring absolute anonymity to our customers.
For your projects we have created customized offshore services. If you need to host a website with few visitors you can rely on our offshore web hosting and when your site receives more traffic you can easily migrate to an offshore vps.
If you already have a high traffic service you can rely on an offshore dedicated server and our support will be ready at any time to manage your server thanks to our management plans.
If your service requires a lot of bandwidth and therefore you need a higher network port, check out our fantastic 10gbps dedicated server.
What is an Offshore Hosting?
Offshore hosting is the practice of hosting a website or any other service on servers located outside of your own country. People usually choose offshore hosting to make sure they have guaranteed privacy, security, free speech or freedom.
Order now
What can you host with our Offshore Hosting Services?
You can host any type of content on your website or service as long as it does not violate our Acceptable Use Policy.
Lyra Hosting fights for free speech every day so feel free to articulate your views and ideas without fear of retaliation, censorship or legal sanctions.
LyraHosting guarantees the anonymity and data protection of all its customers by always respecting the laws in force in the Netherlands
If you wish to host your data outside of your own country;
If you do not want your data or identity to be shared with third parties;
If you are seeking freedom of speech;
If you think our latest technologies may be the right solution for you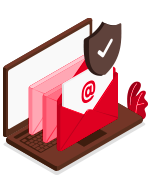 Safeguard your users and personal email from volumetric hazards like malware and spam, as well as advanced threats like targeted spear phishing and troublesome ransomware with email security you can count on for the long haul.
Discover our email security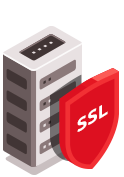 Every site is encrypted with an SSL certificate which digitally binds a cryptographic key to your details. When installed on our offshore hosting services, SSL certificates act as a padlock making for seriously secure connections.
Discover our SSL Certificates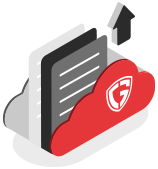 We proudly utilizeCodeGuard Web Backup for peace of mind and strategic restoration on every hosted site. CodeGuard implements malware monitoring and remediation, enterprise grade backups, wordpress plugin backups, and easy one click restore any data.
Discover our Web Backup
Bitcoin hosting
High privacy and anonymity payment with Bitcoin
Protect your identity and financial information from hackers who may be on the prowl with our secure VPS Bitcoin Hosting services. All of our Bitcoin hosting plans come with premium security enhancements to help you enjoy premium web features at the most affordable prices. All Bitcoin transactions are safely secured through military-grade cryptography practices which ensure the strongest level of protection. All Bitcoin hosting plans come with advanced Anti-DDoS protection services for cutting edge hosting.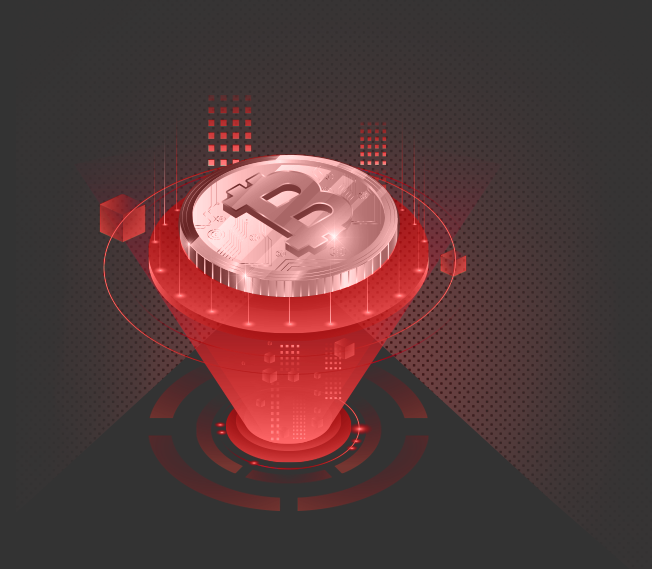 Which offshore domain should i choose?
Trust the best offshore domains registrar ever. Lyra Hosting can guarantee your privacy when you buy your domain, thanks to our anonymous domain registration.
We have written an article to explain which domain extension to choose and start your online business right now.
Why choose an offshore hosting like Lyra Hosting?
LyraHosting is the only offshore hosting company that stands out for a professional approach in providing its services, keeping its employees updated on the latest technologies in the hosting sector and continuously striving to improve the services already offered.
We also take care of providing excellent support 24/7 at no additional cost.

We know just how important data privacy is in the modern world. Our secure servers come with built in security mechanisms to protect your data from malicious intent

Your site, your content. We offer total flexibility of content when it comes to offshore hosting. When you need lightning fast hosting with flexibility, we've got you covered

High performance Web Hosting, VPS and Dedicated Servers on LyraHosting offer scalable affordability with a high level of security and performance you can trust

We strive to make the hosting process as quick and painless as possible. With quick setup options, you can perform any task in your client area with just one click

Our overall uptime of network always exceeds 99.9%. We put extensive time into the monitorization and renewal of all technology to maintain this percentage

Our dedicated team of trained technicians monitor Lyra Hosting's unique infrastructure 24x7x36 for swift support and on-the-spot issue resolution without the need for wait times

Our state of the art data facilities are all about protecting what's yours. We strive to keep servers online while offering key security measures to safeguard your information

For performance and security our SSD web hosting solutions can't be beat. We only use the latest enterprise SSDs to accelerate your server with lightning speeds
Offshore Web Hosting's Frequently Asked Questions
Affordable offshore hosting is a valuable solution to those seeking hosting services outside their country. Will offshore hosting be beneficial to you? Let us answer every question you may have before choosing the right affordable offshore hosting plan for you or your business.