How Backlinks Help Your SEO and Help you Rank Higher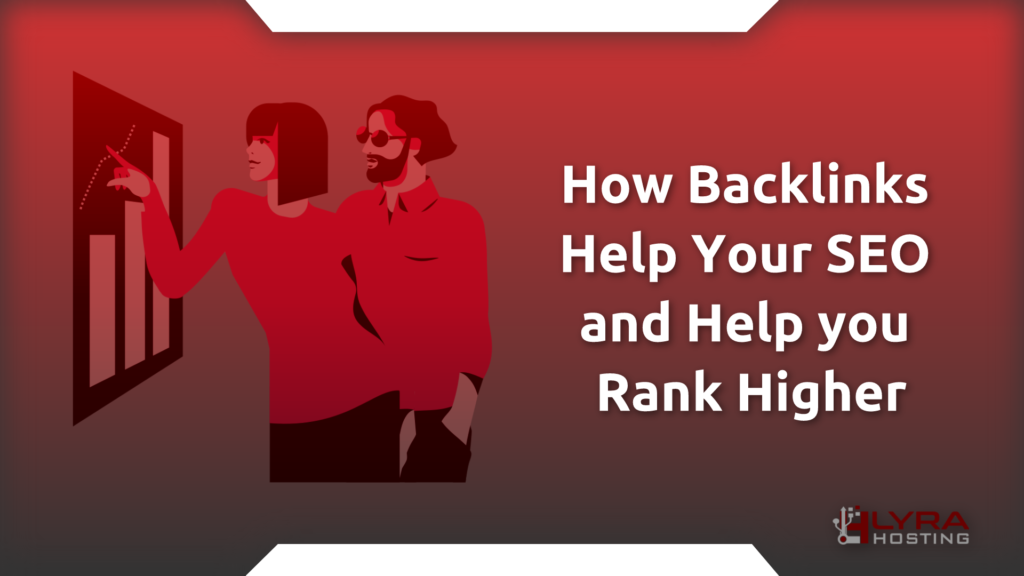 ---
Introduction
Backlinks are given a substantial amount of weight in Google's PageRank algorithm, which is used to decide the order in which websites are shown in search results. Your website's search engine ranking will increase in proportion to the number of other websites that link back to your own.
What is a backlink?
A backlink is a hyperlink that points to your company's website that may be found on another company's website. It is particularly significant for search engine optimization, and other names include "incoming links" and "inbound links." The connection to your website might be accomplished by using a button, a hypertext link, a symbol representing your organization, or any of a variety of other methods.
Backlinks are used as a ranking factor by search engines like Google to indicate that one website is linking to another website; this indicates that the search engines value the content of the connected website. Backlinks are also used to indicate that one website is linking to another website to indicate that one website is linking to another website. Backlinks are an essential component of search engine optimization (SEO) because they convey to Google that an external resource has deemed your material important enough to link to its website. This tells Google that your information is relevant and worthy of being linked to.
Benefits of using backlinks in your content
When considering how to classify a website for organic search results, one of the most important factors that Google considers is the number of other websites that connect to that particular page. When other websites link to yours, a message is sent to search engines indicating that they should recognize your work and consider it reputable. Suppose there are a large number of different websites that link to the same domain. In that case, search engines will be able to determine what information is valuable enough to link to and what content is important enough to browse through the search engine results pages (SERPs).
The following are some of the ways in which backlinks might be useful to you:
Working on your organic ranking will help you climb the rankings.Increase the number of individuals who are aware of your brand.
Create a reputation for your organization as the most reliable resource in its industry.
Drive more visitors to your site from other sites.
In summary, having backlinks may be beneficial to the placement of a website and its visibility in search results. Because of their contribution to the establishment of your website's domain and page authority, as well as their addition to the rankings of the search results, search engine optimization (SEO) takes into consideration the significance of these elements.
Steps involved in constructing backlinks
The off-site search engine optimization (also known as SEO) process is not complete until backlinks have been acquired. It is essential to bear in mind that producing links is an ongoing process that, in the long term, will contribute to the trustworthiness of your website. This is something you should keep in mind at all times. If you build essential links on your site, it may help you boost your rankings, which may help you raise your traffic and your revenue. There are many approaches you might use to accomplish this goal.
Create Shareable Material
Focus on creating backlinks, which are connections to your website, blog, and articles that may be utilized by other people to bring attention to those areas on social media. Backlinks can be generated by focusing on creating backlinks to your website, blog, and articles. Your website will gain the most from links that come from credible websites that are constantly updated with high-quality information and have a significant number of followers across various social media platforms.
Link exchange
The process by which two websites connect to one another on each of their websites is referred to as a link exchange. For example, Lyra Hosting is linked to Lyra Hosting Partner, and Lyra Hosting Partner is also linked to Lyra Hosting. Two websites are connected to one another by a link. This is one of the methods that may be used to get backlinks rapidly.